Business class passenger heading to Paro from Bangkok's Suvarnabhumi Airport (BKK) can enjoy the comfort of our business lounge after check-in. For guest on transit, please note that the transfer check-in is usually only opened 2.5 hours prior to departure time. Please present your business class-boarding pass at the lounge.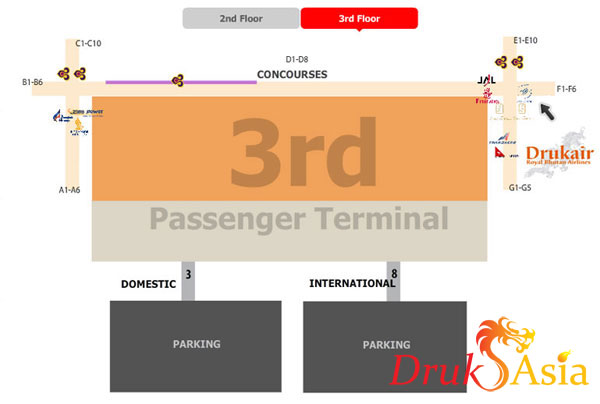 Map of Drukair Business Class lounge within Bangkok Suvarnabhumi Airport.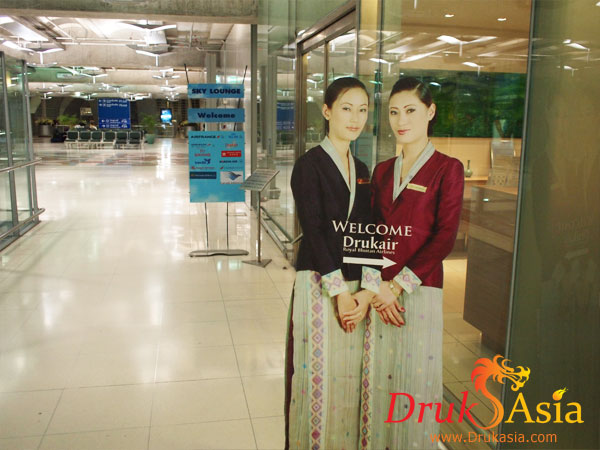 Approaching the lounge at G-wing on the 3rd floor of Bangkok Suvarnabhumi Airport.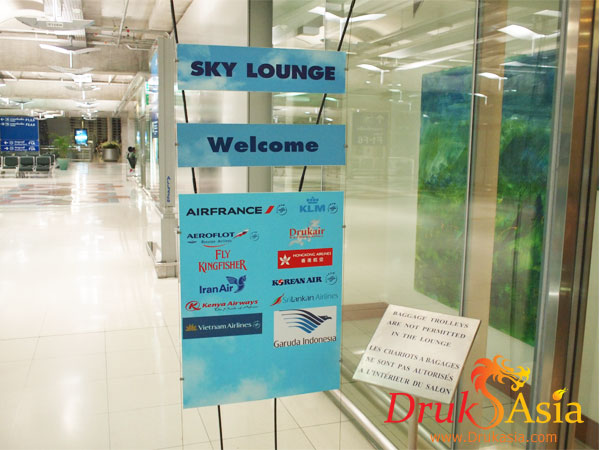 The lounge is co-shared with major airlines in the world.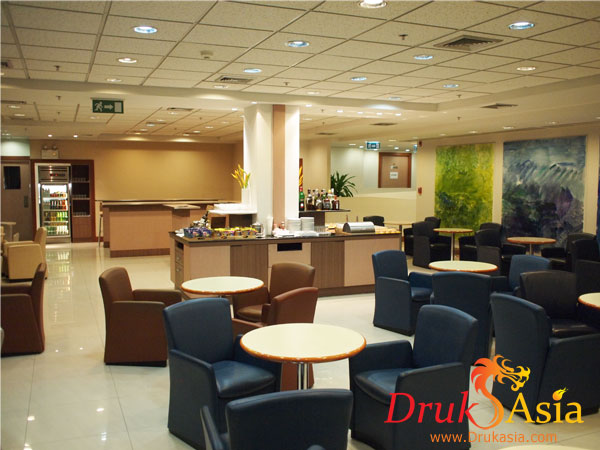 The reading room at the business lounge.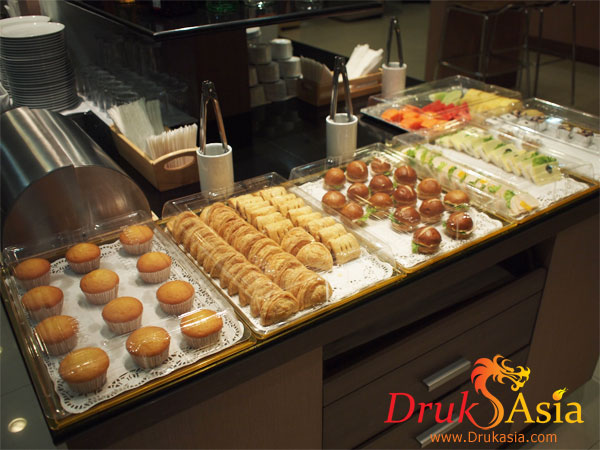 Breakfast spread for our esteemed guests.